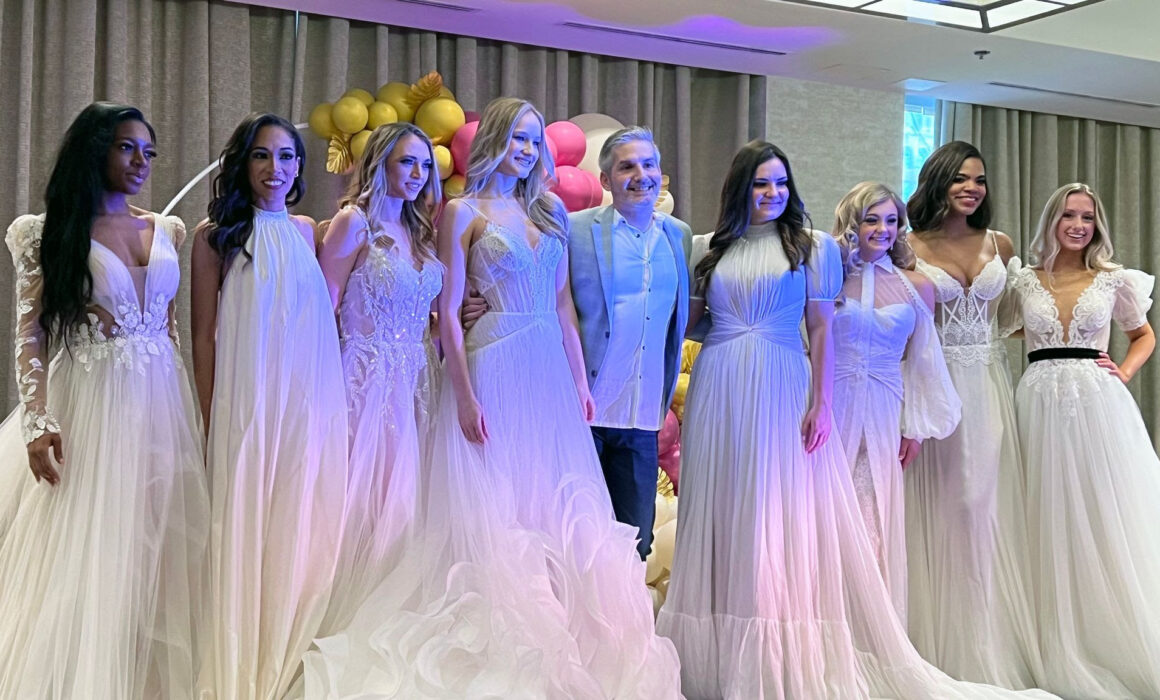 Project Runway celebrity designer, Aaron Michael is presented with a StoneWear Ceramics gown replicating one of his signature new bridal gowns from his collection. This design was inspired by his grandmother's wedding dress.
Virginia Bride Magazine owner/publisher, Angeline Frame, made a wonderful connection and got me in touch with Aaron Michael, designer from Project Runway, Season 19. The rest is history! After speaking with Aaron about his wedding gown collection and inspirations, one thing was evident, his love for his grandmother. That love turned into inspiration which developed into a beautiful work of art,
The Black Ribbon Gown
.
About Aaron Michael
"Aaron Michael grew up in Moorefield, a small town in West Virginia, where he always had a passion for fashion. After the loss of his mother, he was raised by his grandparents, who made sure he never felt less than others and would always be himself. A self-taught designer, Aaron cut his first pattern by tracing his body onto fabric while lying on his friend's basement floor. Much of his early work was for drag queens and other performers he knew from his 20-year stint in the drag scene—he hosted a weekly drag show at the only gay bar in central Mississippi. Over the years, he has dressed multiple national pageant winners, Rupaul's Drag Race contestants, university and regional theater actors, and others. Aaron's focus now is on his two design lines: Aaron Michael and Aaron Michael Costume Shoppe. In 2019, Michael showed his designs at New Orleans Fashion Week, which put him on the map and was a defining moment in his career. Aaron recently competed on Bravo's Project Runway Season 19!"